This is an archived article and the information in the article may be outdated. Please look at the time stamp on the story to see when it was last updated.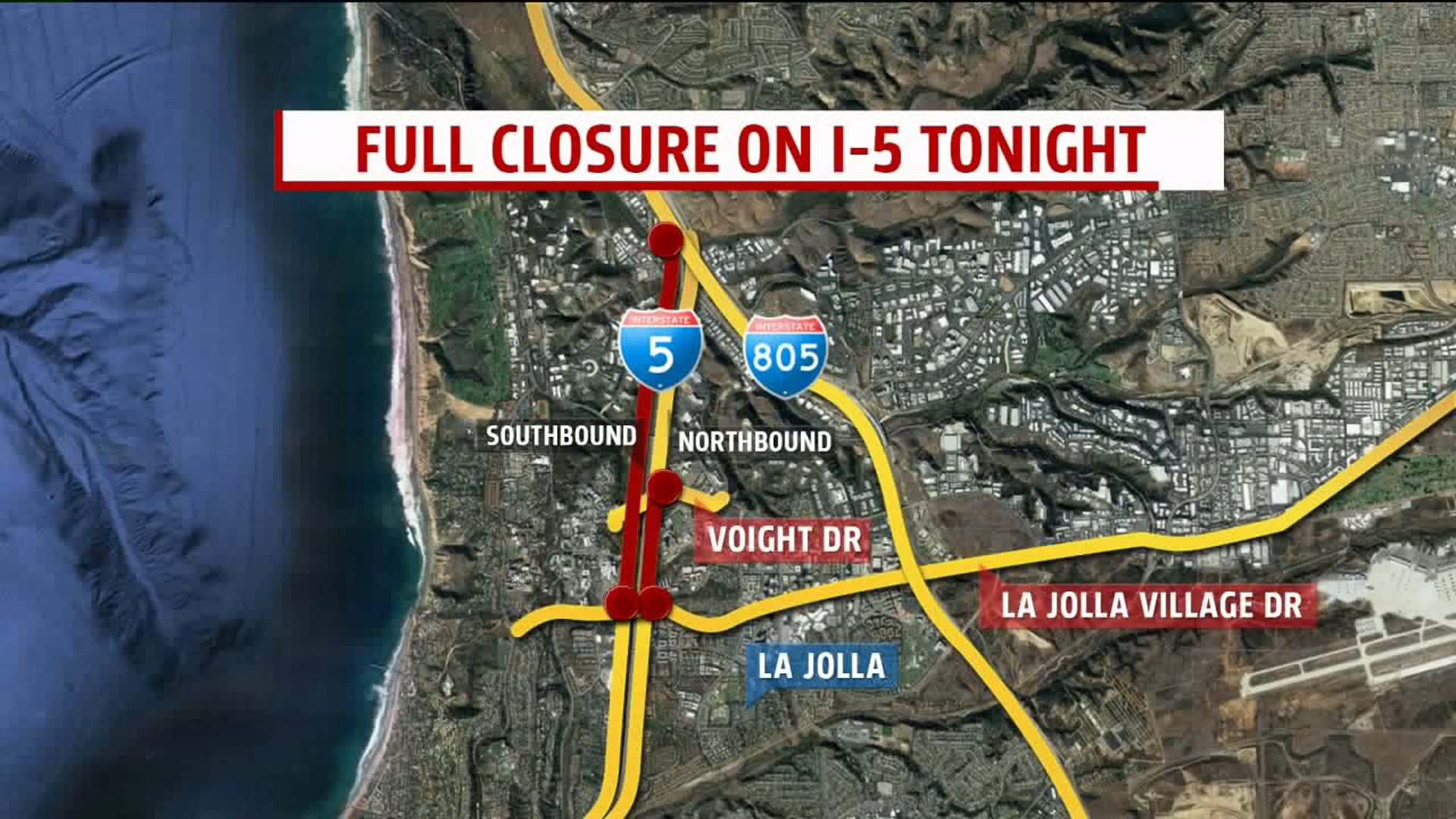 SAN DIEGO — Crews will close all southbound and northbound lanes for a stretch of Interstate 5 overnight on Sunday to remove wooden support structures from the newly-constructed Gilman Drive Bridge.
The closure will last from 9:30 p.m. Sunday to 5 a.m. Monday and affect all lanes in the following areas:
Southbound I-5 from the I-5/I-805 interchange to La Jolla Village Drive
Drivers will be diverted to I-805
Northbound I-5 from La Jolla Village Drive to Voigt Drive
Drivers will be diverted to I-8, SR-52 and the La Jolla Village Drive ramps
Read more about the new bridge here.