This is an archived article and the information in the article may be outdated. Please look at the time stamp on the story to see when it was last updated.
SAN DIEGO -- A crash that killed a person walking on northbound Interstate 805 near Imperial Avenue halted the Wednesday morning commute, officials said.
The crash happened shortly after 4 a.m. on I-805 near the Division Street off-ramp in the Lincoln Park area.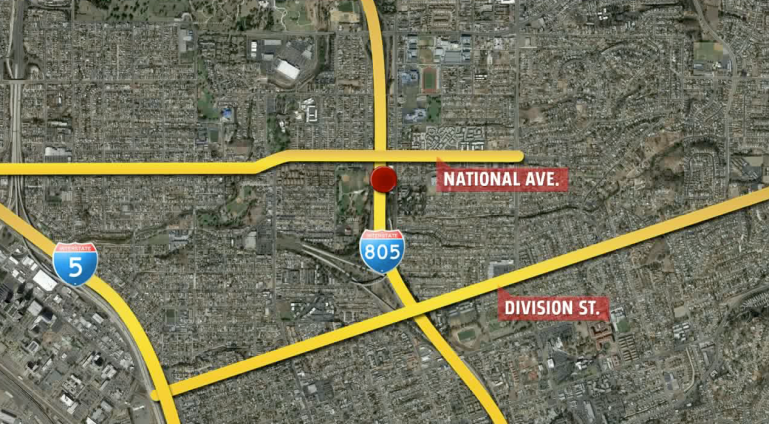 California Highway Patrol officers received reports of a man walking on the freeway at 3:58 a.m. The pedestrian, who was not immediately identified, was hit by multiple vehicles after the initial collision and died at the scene, Sanchez said.
No other injuries were reported.
Traffic was reduced to slow speeds as all lanes were closed and drivers were being diverted along Division Street.
By 8 a.m., cleanup crews were seen mopping up the highway in preparation to reopen the roadway.
All northbound lanes have been reopened to traffic.
Investigators did not release any details about what caused the crash and who was involved.