This is an archived article and the information in the article may be outdated. Please look at the time stamp on the story to see when it was last updated.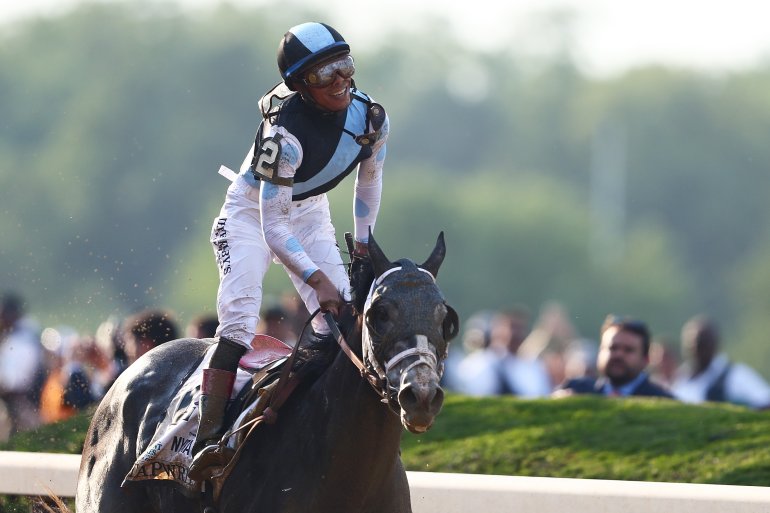 ELMONT, NY — Tapwrit, ridden by Jose Ortiz, on Saturday won the Belmont Stakes, the third contest in horse racing's Triple Crown.
For Todd Pletcher, thoroughbred racing's seven-time trainer of the year, it was the second Triple Crown victory of the season. Another of his horses, Always Dreaming, took the Kentucky Derby in May but didn't race Saturday in the 1-1/2 mile event.
Neither was Cloud Computing, which won the Preakness three weeks ago.
Ortiz made it two consecutive Belmont triumphs for his family. Brother Irad Ortiz Jr rode Creator to an upset win last year.
Jose Ortiz said the difference between the Belmont and the Kentucky Derby, in which Tapwrit was sixth, was the longer distance Saturday.
"I was sure that he could handle it. Great training job by Todd," Ortiz told race broadcaster NBC.
Irish War Cry, which led most of the race, finished second by two lengths after being passed in the home stretch. The winning time was 2:30.02, six seconds off the record set by Secretariat in 1973.
"That last sixteenth (of a mile) Tapwrit really dug down deep," Pletcher said.
The race was held in Elmont, New York, at Belmont Park, Tapwrit's home base.
"That's always an advantage," Pletcher said. "And we felt like with the five weeks in between (the Derby and the Belmont), and the way this horse had trained he had a legitimate chance."
One-eyed horse Patch was third.