This is an archived article and the information in the article may be outdated. Please look at the time stamp on the story to see when it was last updated.
SAN DIEGO — A San Diego man who tried to start a spring professional football league pleaded guilty Monday to embezzling more than $1 million from firms where he was the chief financial officer.
Jaime Cuadra, 54, entered his guilty pleas to federal charges of wire fraud and filing a false tax return before U.S. District Judge Marilyn Huff.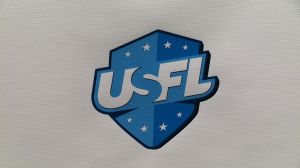 Prosecutors said Cuadra took $1,089,813 from Oceanic Enterprises and its parent company, Umami Sustainable Seafood. He used the funds to develop the U.S. Football League, attract investors and pay executives and marketing and public relations fees, as well as on personal travel and meals, a leased Porsche Cayenne, a T-shirt business, art, computers and entertainment, prosecutors said.
In February, he was fired by his employer and resigned as president and CEO of the USFL, according to the U.S. Attorney's Office. He'll have to give back the embezzled money and pay more than $387,000 in back taxes as part of the plea deal.
Umami owns two bluefin tuna farms, one near Ensenada in Baja California and the other in Croatia, U-T San Diego reported.
The original USFL folded in 1987 after four seasons. In March, USA Today reported that the re-launch of the eight-team league was delayed until next March but didn't give a reason.
Sentencing is scheduled for Sept. 23.