This is an archived article and the information in the article may be outdated. Please look at the time stamp on the story to see when it was last updated.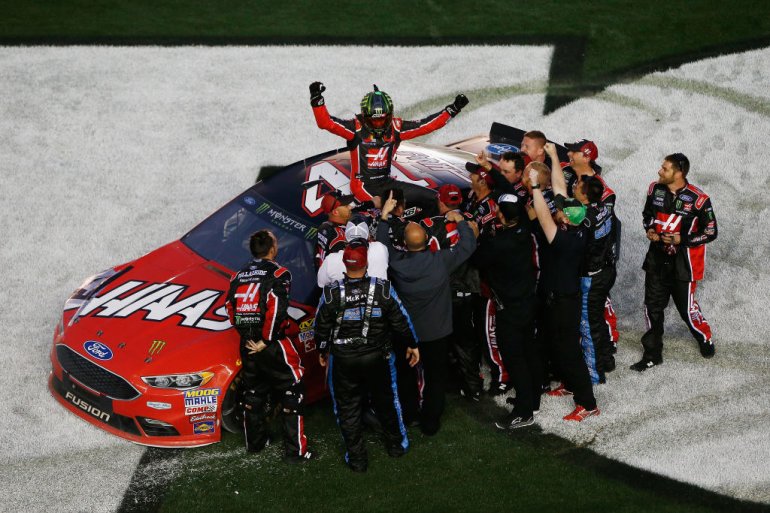 DAYTONA BEACH, Fla. – Kurt Busch won the Daytona 500 Sunday in thrilling fashion.
Busch only led one lap – and it was the lap that counted the most. The driver of the No. 41 Stewart-Haas Racing Ford grabbed the win after the lead changed hands four times over the final three laps.
Everybody drove safely for the first 100 laps, but then on lap 104 with Dale Earnhardt Jr. leading the way, Kyle Busch popped a tire, taking out the leader and a handful of other drives.
Read about the full race and results on FOX Sports.