This is an archived article and the information in the article may be outdated. Please look at the time stamp on the story to see when it was last updated.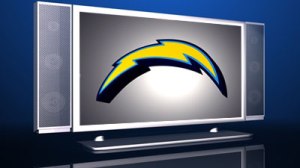 SAN DIEGO — The Chargers Thursday received a 24-hour extension from the National Football League to see if enough tickets could be sold to avoid the team's second straight television blackout of a home game.
Around 3,000 seats remain for Sunday afternoon's contest against the New York Giants, 1,500 less than Monday.
Last Sunday's Chargers game — a 17-10 home loss to the Cincinnati Bengals — was the NFL's first blackout of the season.
The league requires all but the most expensive seats to be sold 72 hours before kickoff for a game to be broadcast in a team's home area. Extensions are granted when teams are close to a sellout.
Four Chargers games were blacked out last year.