This is an archived article and the information in the article may be outdated. Please look at the time stamp on the story to see when it was last updated.
SAN DIEGO — The San Diego Chargers failed to sell enough tickets to avoid a local television blackout for the third time this season, the team announced Thursday.
Ticket sales fell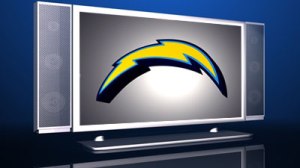 11,000 short of the sellout required by National Football League policy to have Sunday's contest against the Cincinnati Bengals appear on TV screens around Southern California.
It's the second week in a row in which a home game will be blacked out in San Diego. Interest has waned during a 4-7 season and fan frustration over an off-season decision by team president Dean Spanos to retain coach Norv Turner and general manager A.J. Smith.
Last week's 16-13 overtime loss to Baltimore and an early season 27-3 setback to Atlanta were also unavailable for local television viewing. Ticket purchases by area companies helped the Chargers avoid a fourth blackout, against Kansas City.
The NFL requires that general tickets be sold out 72 hours before kickoff for a telecast to be shown in a local market — though extensions are routinely granted when a team is close. Pricier club level seats do not apply to league rules.