This is an archived article and the information in the article may be outdated. Please look at the time stamp on the story to see when it was last updated.
SAN DIEGO - The Bike MS Bay to Bay Tour is an annual cycling adventure hosting 2,500 participants along California's beautiful pacific south coast from Orange County to San Diego.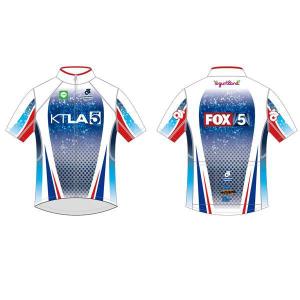 As part of FOX 5 San Diego's participation in the Bike MS Bay to Bay Tour, official jerseys are available for sale online. Also, to donate or participate in the ride, visit Ride with Sam.
Bike MS: Bay to Bay Tour 2015
Date: October 17 & 18, 2015
Location: Irvine to San Diego
Time: 7 a.m.
More information is available at Bike MS Bay to Bay Tour 2015