This is an archived article and the information in the article may be outdated. Please look at the time stamp on the story to see when it was last updated.
SAN DIEGO – A 10-month-old koala joey born at the San Diego Zoo was named Monday, zoo officials announced today.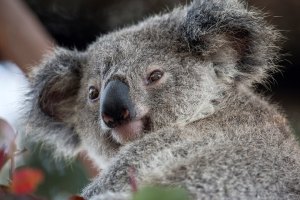 Kirra, which means leaf in the Aboriginal language, was chosen in online voting by more than 4,000 participants, according to the zoo.
Kirra received 40 percent of the votes.
She can be viewed in a temporary exhibit until she moves into new digs later this month, the 3-acre Conrad Prebys Australian Outback. The exhibit is scheduled to open during Memorial Day weekend.
Kirra can also be viewed on the zoo's Koala Cam.