This is an archived article and the information in the article may be outdated. Please look at the time stamp on the story to see when it was last updated.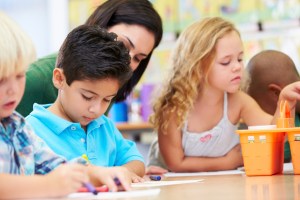 SAN DIEGO — Because many schools are closed due to the wildfires, YMCAs around the county are offering free emergency childcare to all families who need it.
The childcare is available on Thursday, May 15, from 6 a.m. to 6 p.m. for children in kindergarten through 5th grade, according to the YMCA of San Diego County. Parents can bring their children to the most convenient YMCA location.
The YMCAs that offer childcare include:
Border View Family YMCA
3601 Arey Dr.
San Diego, CA 92154
619-428-9622
Copley Family YMCA
3901 Landis St.
San Diego, CA 92105
619-283-2251
John A. Davis Family YMCA
8881 Dallas St.
La Mesa, CA 91942
619-464-1323
Cameron Family YMCA
10123 Riverwalk Dr.
Santee, CA 92071
619-449-9622
McGrath Family YMCA
12006 Campo Rd
Spring Valley, CA 91978
619 -462-9622
Jackie Robinson YMCA
151 YMCA Way
San Diego, CA 92102
619-264-0144
La Jolla YMCA
8355 Cliffridge Ave.
La Jolla, CA 92037
858-453-3483
Mission Valley YMCA
5505 Friars Rd.
San Diego, CA 92110
619-298-3576
Toby Wells YMCA
5105 Overland Ave.
San Diego, CA 92123
Palomar Family YMCA
1050 N. Broadway
Escondido, CA 92026
760-745-7490
Peninsula Family YMCA
4390 Valeta St.
San Diego, CA 92107
619-226-8888
Rancho Family YMCA
9410 Fairgrove Lane
San Diego, CA 92129
858-484-8788
South Bay Family YMCA
1201 Paseo Magda
Chula Vista, CA 91910
619-421-9622