This is an archived article and the information in the article may be outdated. Please look at the time stamp on the story to see when it was last updated.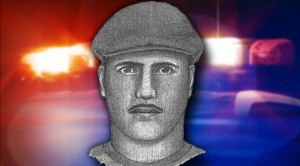 SAN DIEGO – Police asked for the public's help Sunday to find a man accused of beating and sexually assaulting a hotel maid Friday in the Midway District, and released a sketch of the suspect to help identify him.
The attack happened sometime between 11 a.m. and 1:30 p.m. Friday while the woman was cleaning a vacant room at the Wyndham Garden Hotel, 3737 Sports Arena Boulevard, according to San Diego police Lt. Anastasia Smith.
The suspect confronted the woman as she was walking out of the just- leaned room and forced her back inside, Smith said. The woman fought her attacker, but was badly beaten and sexually assaulted, the lieutenant said.
The suspect ran from the scene following the attack, at which point the victim was able to call police. She was taken to a hospital for treatment of non-life-threatening injuries, Smith said.
The suspect was described as a muscular 40- to 45-year-old black man with a short Afro-style haircut. He was between 5-feet-9 inches to 6-feet-1 inch tall and may have a fresh scratch on his face.
He was last seen wearing blue jeans, a long-sleeved beige polo shirt with blue and yellow stripes and a blue baseball cap with a white bill and a white logo. He speaks English and some Spanish, police said.
Police asked anyone with information about the attack to call the San Diego Police Department's Sex Crimes Unit at 619-531-2210, or Crime Stoppers at 888-580-8477. All tips can be made anonymously.