This is an archived article and the information in the article may be outdated. Please look at the time stamp on the story to see when it was last updated.
CAMP PENDLETON, Calif. – A wrong-way driver's car crashed into three other vehicles on Interstate 5 on Camp Pendleton, snarling northbound traffic out of San Diego County.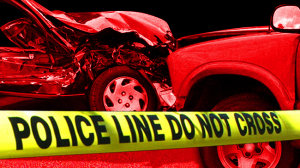 Traffic backed up about three miles past the San Onofre checkpoint following the crash, which blocked three lanes of the northbound freeway,according to the CHP.
The woman was spotted driving a small sedan at a high speed in the center median south in the northbound lanes between Basilone and Las Pulgas roads about 12:20 p.m., the CHP reported.

The four-vehicle collision involved a green Toyota Sienna minivan, a silver Toyota Camry, a blue Toyota Highlander and another undescribed vehicle.
Wreckage blocked the three left lanes and a SigAlert was issued at 12:28 p.m., as traffic squeezed by in the one remaining lane. An ambulance was required, according to the CHP, but it was unclear how many people were injured in the crash.
Three tow trucks were called to remove the wrecked vehicles, according to the CHP.

A fence and guardrail separate the freeway lanes in that area, where head-on collisions involving motorists trying to avoid the northbound Border Patrol checkpoint have occurred in past years.