This is an archived article and the information in the article may be outdated. Please look at the time stamp on the story to see when it was last updated.
SAN DIEGO — One of the world's most renowned gamblers faced a San Diego judge Friday, after being charges with cheating in a local casino.
Anargyros Karabourniotis, 62, known by most as "Archie Karas," was extradited from his Nevada home, accused of burglary, winning by fraudulent means, and cheating. He pleaded not guilty to all charges.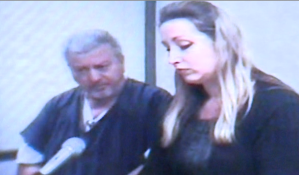 Investigators say Karas, who's been suspected of cheating in the past, was caught red handed, marking cards on a black jack table by surveillance cameras at Barona Casino, back in July.
"Karas was putting a subtle, but distinguishable mark on the back of playing cards,
this mark is not apparent to the dealer but the defendant was able to secretly identify the value of the cards that he was dealt," said San Diego District Attorney, Bonnie Dumanis.
Karas is said to have defrauded Barona out of $8,000 in just one sitting.
Special agents with the Bureau of Gambling Control in California say cheating costs the casino industry tens of millions of dollars every year, which is why they say, they're constantly watching.
"We're not going to tell you all of what we look for but, if you're structuring payments and messing with the cards too much, if suddenly you're betting differently over a period of time, you're betting low and all the sudden you increase debts," said Special Agent, Tyler Burtis.
The high roller known for having the longest winning streak in gambling history, once turning $50 into $40 million playing poker, could end up playing cards behind bars.
He faces 3 years in prison if convicted.
The judge in the case set bail at $50,000, but if Karas chooses to post bail, he's required to prove the money comes from a legitimate, non-cheating source.