This is an archived article and the information in the article may be outdated. Please look at the time stamp on the story to see when it was last updated.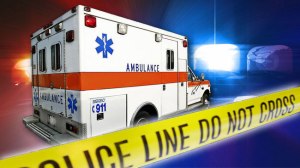 SAN DIEGO — Authorities released the name Tuesday of a 68-year-old man who died in an accident at the Otay Mesa auto-parts business where he was employed.
Salvador Gonzalez-Rincon of Tijuana was found mortally injured near a forklift with its engine running at his Datsun Road workplace shortly after 11:30 a.m. Monday, according to the Medical Examiner's Office. He died at the scene.
There were no witnesses to the fatality, but authorities concluded that the victim evidently had been run over by the vehicle.
The state Division of Occupational Safety and Health, or Cal/OSHA, was investigating, as is standard in cases of industrial deaths.