This is an archived article and the information in the article may be outdated. Please look at the time stamp on the story to see when it was last updated.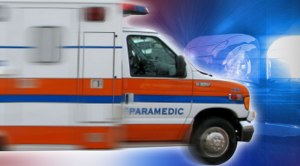 SAN DIEGO — A woman suffered potentially serious leg injuries Monday when she was run over by her own SUV at a Carmel Valley gas station, authorities reported.
The motorist parked her 2013 Ford Explorer at the Arco station in the 3170 Carmel Valley Road shortly after 9 a.m. and got out without engaging her parking brake, according to San Diego police.
Seeing the vehicle start to roll away, the woman tried to get back in but fell underneath it, SDPD Detective Gary Hassen said.
Medics took her to a hospital for treatment of two possible leg fractures and other injuries. No one else was hurt, Hassen said.