This is an archived article and the information in the article may be outdated. Please look at the time stamp on the story to see when it was last updated.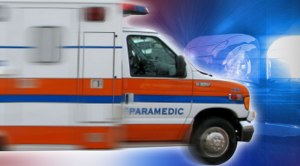 SAN DIEGO — Bystanders and medics came to the rescue of a 72-year- old woman who fell out of a suspended dinghy onto the deck of a sailboat, then into Mission Bay.
The accident at a Quivira Basin marina occurred about 10:30 a.m. when the woman fell about 4 feet out of the dinghy onto the deck, then went into the water, according to Maurice Luque of the San Diego Fire-Rescue Department.
Witnesses jumped into the water, got the woman out and started cardio- pulmonary resuscitation, because the woman was not breathing or conscious, Luque said.
Emergency crews arrived and soon re-established her heartbeat and got her breathing. Luque said she was awake and speaking en route to UCSD Medical Center in Hillcrest, Luque said.