This is an archived article and the information in the article may be outdated. Please look at the time stamp on the story to see when it was last updated.
IMPERIAL BEACH, Calif. — A woman walking home from an Imperial Beach bar was dragged into bushes and sexually assaulted by a man she saw in the bar, a San Diego County sheriff's sergeant said Monday.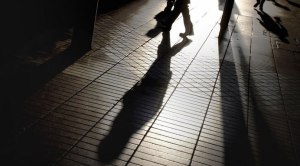 The attack was reported at about 1:50 a.m. Sunday at Palm Avenue and 5th Street, said Sgt. William Uelen, of the sheriff's Imperial Beach Station.
"The suspect was described as a black male adult wearing a dark colored shirt and light jeans who the victim had observed in the bar prior to leaving," Uelen said.
"The victim stated there was no weapon used in the assault," he said.
Anyone with information about the assault is urged to call the Imperial Beach Sheriff's Patrol Station, at 619-337-2000. You can remain anonymous and still be eligible for a reward of up to $1,000 if you call Crime Stoppers at 888-580-8477.