This is an archived article and the information in the article may be outdated. Please look at the time stamp on the story to see when it was last updated.
TEMECULA, Calif. – Teri Biancardi of Temecula told Fox 5 she was furious after finding out her daughter was the next dental patient following the death of a San Diego entrepreneur.
The patient was 25-year-old Marek Lapinski.  Lapinski suffered a fatal heart attack during wisdom teeth surgery, he later died at the hospital.  Biancardi said what's more disturbing was no one ever told her about Lapinski's death.
"My heart stopped, my blood ran cold," said Biancardi.  "I feel exploited, I feel rage, I feel that my daughter, we wound up gambling with her life."
Biancardi said the gamble was with oral surgeon Dr. Steven Paul of Temecula.   On March 25, her daughter had her wisdom teeth taken out by Dr. Paul.
"The very doctor who operated on my daughter his last patient had died just the day before," said Biancadi. "Nobody told me in that entire office, not the receptionist, two nurses and the doctor."
"The surgeon does not really have an ethical obligation to tell that patient what happened," said Dr. Lin, President-elect of the California Association of Oral Maxillofacial Surgeons.

Lin said under state codes of conduct, Dr. Paul likely submitted the Lapinski case to medical and dental boards.  He may not have been able to disclose any information.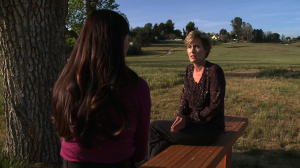 "He's probably under a non-disclosure agreement. He probably can't say anything or doesn't have to say anything," Dr. Lin said.

The Lapinski case is now under investigation and it's one that's struck the heart of the profession.
"We will have to take a hard look at the findings and try to learn from this tragic event," said Dr. Lin.
"I don't think we're out of the woods yet," said Biancardi.
Teri's daughter is now on the road to recovery.  She understands non-disclosure laws, but she asks what about moral obligation.
"The doctor should have some obligation to disclose what's transpired so we can make an informed consent."