This is an archived article and the information in the article may be outdated. Please look at the time stamp on the story to see when it was last updated.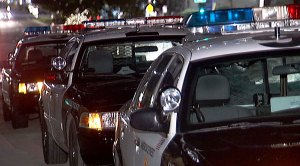 EAST VILLAGE – Police are investigating the early-morning stabbing of a woman by an unknown suspect.
The incident occurred at 1:48 a.m. at the corner of 15th Street and J Street, San Diego Police officer Gerry Waclawek said.

"A black female, 39, was stabbed in the shoulder by an unknown suspect," Waclawek said.
Waclawek said the woman sustained a non-life threatening injury and was transported to a local trauma center.
The incident remains under investigation.
Anyone with information is asked to contact the San Diego Police Department (619) 531-2204.