This is an archived article and the information in the article may be outdated. Please look at the time stamp on the story to see when it was last updated.
SAN DIEGO — A man grabbed a pedestrian on an Ocean Crest-area roadside early Friday and sexually assaulted her until she doused him with pepper spray and broke free, authorities reported.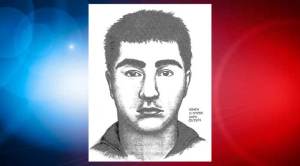 The attacker, who was dressed in dark clothing, including a zip-up hooded sweat shirt, jumped the victim as she was walking away from her car in the 4500 block of Riviera Shores Street shortly before 1:30 a.m., according to San Diego police.
When she sprayed him with the self-defense chemical, he let her go and ran off, Sgt.  Mike Holden said.
Similar assaults on a nearby cross street — in the 1200 block of Dennery Road — took place on April 14 and May 13. The perpetrator in those cases was described as a thin, roughly 5-foot-9-inch Latino with thick eyebrows. He appeared to be 25 to 30 years old.
Anyone with information about any of the crimes was asked to call the SDPD Sex Crimes Unit at 619-531-2210.