This is an archived article and the information in the article may be outdated. Please look at the time stamp on the story to see when it was last updated.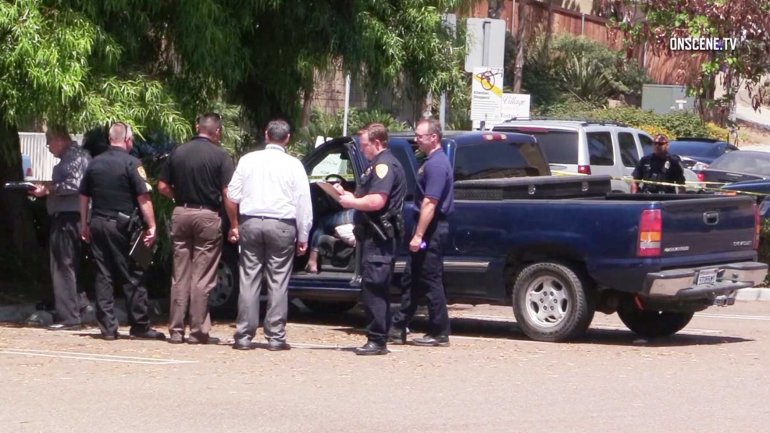 NATIONAL CITY, Calif. – A pharmacy employee found the body of a woman slumped over in a pickup Friday.
The employee of the CVS at 1201 East Plaza Boulevard noticed a foul smell coming from a black pickup parked in the store parking lot, investigators said. She called 911, and when police arrived, they found the body of a woman slumped over the steering wheel. The woman appeared to have died several days ago, police said.
They also found a small dog named Chico inside the truck. The dog appeared to be in good condition, despite the hot weather and the decomposing body in the car.
National City police are investigating the death as suspicious. They are awaiting the results of an autopsy to determine the time and manner of death.