This is an archived article and the information in the article may be outdated. Please look at the time stamp on the story to see when it was last updated.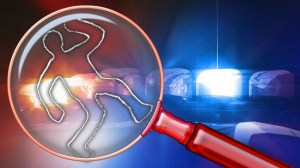 CARLSBAD, Calif. — A 28-year-old San Diego man remained jailed Saturday, suspected of killing his girlfriend, who was found dead in a parked car in a Carlsbad commercial district.
John Monta was arrested at 9:56 p.m. Friday by Carlsbad police investigators at an apartment in the 2200 block of Dunlop Street in Linda Vista, said Carlsbad Police Sgt. Mickey Williams.
Less than six hours earlier, police had found the woman bleeding from her chest in the 5800 block of Van Allen Way.
Carlsbad paramedics pronounced her dead at the scene.
Monta was transported to the Carlsbad Police Station for processing and was booked into Vista Detention Facility for suspicion of homicide.
The woman's name was withheld pending family notification.