This is an archived article and the information in the article may be outdated. Please look at the time stamp on the story to see when it was last updated.
SAN DIEGO — A woman in her 30s found in a ravine behind Birch Aquarium had been stabbed multiple times, police said Monday.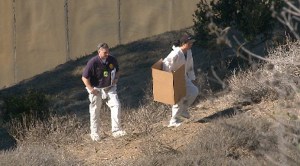 The unidentified woman was alive when landscapers at University of California San Diego found her at about 7:15 a.m., investigators said. She died in an ambulance on the way to Scripps La Jolla Hospital.
The woman was found off the 2300 block of Expedition Way, police Detective Gary Hassen said.
Homicide investigators were handling the case.
Investigators said they were not actively searching for a suspect as of Monday evening.