This is an archived article and the information in the article may be outdated. Please look at the time stamp on the story to see when it was last updated.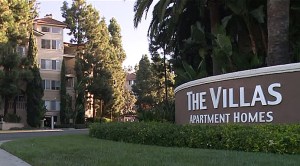 SAN DIEGO — Police Tuesday were investigating a sexual assault by a gunman against a woman in the underground parking area of an apartment building in San Diego's University City neighborhood, authorities said.
The woman — in her 20s — was assaulted at about 7:15 p.m. in a garage at The Villas Apartment Homes in the 5200 block of Fiore Terrace, San Diego police Officer Dino Delimitros said.
She managed to get away unharmed and the suspect fled on foot, Delimitros said, adding that the gunman may have become frightened.
The gunman was in his 20s, 5 feet 6 inches to 5 feet 8 inches tall, with a thin build.
San Diego police sex crimes detectives were investigating.