This is an archived article and the information in the article may be outdated. Please look at the time stamp on the story to see when it was last updated.
OCEANSIDE, Calif. — The Vista Superior Court jury awarded a local woman $1.5 million for being sexually harassed by an Oceanside police officer.
It took years to get the verdict, but the case is not over.
In a video obtained by FOX 5, former Oceanside police Officer Gilbert Garcia described the incident where he allegedly sexually harassed the city contractor.
Attorney Dwight Ritter described the interaction as the video played.
"You said to her, 'I'd like to bend you over and f—- you in the a—, or I'd like to bend you over and f— you' or words to that effect," Ritter said.
"Just that one time," Garcia said.
Attorney Dwight Ritter represents the plaintiff Kimberli Hirst. "We think it speaks volumes in how important it is for a woman to be able to work in an environment free of sexual harassment," Ritter said.
Hirst worked under contract for the Oceanside Police department as a phlebotomist From August 2008 to January 2010.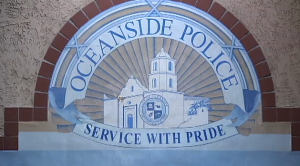 She would draw blood from DUI suspects at the police station and the vista detention center. Ritter said that's where the harassment took place, sometimes in front of officers.
"[Garcia said] lurid, aggressive, sexual statements to her," Ritter said. "It was clearly hostile. It was clearly offensive."
On Wednesday, the jury awarded Hirst $1.5 million, but the case is not over.
The Oceanside City Attorney's office said Hirst isn't entitled to the same protections under the law because she was a city contractor.
Deputy City Attorney Deborah Nash sent FOX 5 a statement:
"We plan to file post trial motions to set aside the verdict and for a new trial. Further, we anticipate filing an appeal if that is not successful.  There are many significant legal issues that may need to be addressed by an appellate court."
The officer maintained the two had an ongoing sexual and consensual banter for a period of three months.
After the order was given to the officer, there was no further sexual harassment towards the plaintiff [and] due to the City's zero tolerance policy… the City terminated the officer.
Throughout this process, the City took prompt, immediate and appropriate action.