This is an archived article and the information in the article may be outdated. Please look at the time stamp on the story to see when it was last updated.
LAKESIDE, Calif. — A 23-year-old homeless man was in custody Wednesday on suspicion of breaking into a sleeping woman's residence in Lakeside and kneeling next to her bed until she awoke and scared him off.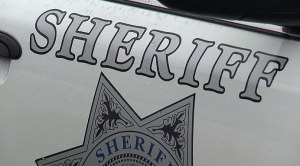 Shawn Barton was arrested Tuesday in connection with the hot prowl burglary that occurred on Providence Bay Court around 2:50 a.m. May 31, according to San Diego County sheriff's Lt. George Calderon.
"The terrified homeowner yelled at the intruder, who then stood up and made some type of 'growling' noise as he fled the residence," Calderon said. "Deputies quickly set up a perimeter and searched for the suspect with negative results. However, various items of evidence were found at the residence."
On Monday, deputies identified Barton as the suspect, he said, adding that the Lakeside-area transient was initially arrested for allegedly being drunk in public shortly following the burglary.
Barton was taken into custody Tuesday in the 9700 block of Winter Gardens Boulevard and booked on suspicion of residential burglary and assault with the intent to commit a sex crime during the commission of a residential burglary, Calderon said, adding that bail was set at $100,000.
The woman in the home burglary was not hurt.