This is an archived article and the information in the article may be outdated. Please look at the time stamp on the story to see when it was last updated.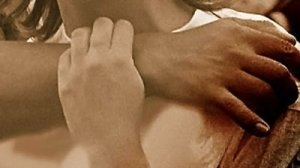 SAN DIEGO — A young woman fought off a man who attacked her in the women's bathroom at a park in Logan Heights Tuesday night, police said.
The 20-year-old victim went into the women's bathroom at Memorial Park at about 9:30 p.m. When she came out of the stall, a man grabbed her and tried to push her back in the stall, police said.
The woman broke free from her attacker and ran out of the bathroom. The man also ran off.
The young woman got away and was not injured, according to police, who described the suspect as an Hispanic man in his mid-20s, about 5 feet 4 and 140 pounds, with a thin build. He was unshaven with what appeared to be the start of a goatee, and was wearing a brown long-sleeved shirt, and jeans.
He did not display a weapon, police said.

Anyone with information about his identity was asked to call the police department's non-emergency line at 619-531-2000, or Crime Stoppers at 888-580-8477.