This is an archived article and the information in the article may be outdated. Please look at the time stamp on the story to see when it was last updated.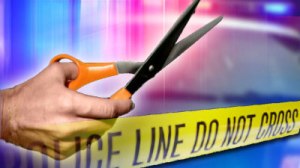 SAN DIEGO — A 19-year-old woman was in custody Friday on suspicion of attacking her 30-year-old boyfriend with a pair of scissors in Ocean Beach, police said.
The attack happened while the couple was arguing in the area of Abbott Street and Newport Avenue shortly before 6:30 p.m. Thursday, according to San Diego police Officer David Stafford.
The man sustained a cut behind one of his ears and was taken by ambulance to an area hospital for treatment, Stafford said in a statement. He was expected to survive.
The woman was arrested near the scene on suspicion of assault with a deadly weapon, he said. Her name was not immediately released.