This is an archived article and the information in the article may be outdated. Please look at the time stamp on the story to see when it was last updated.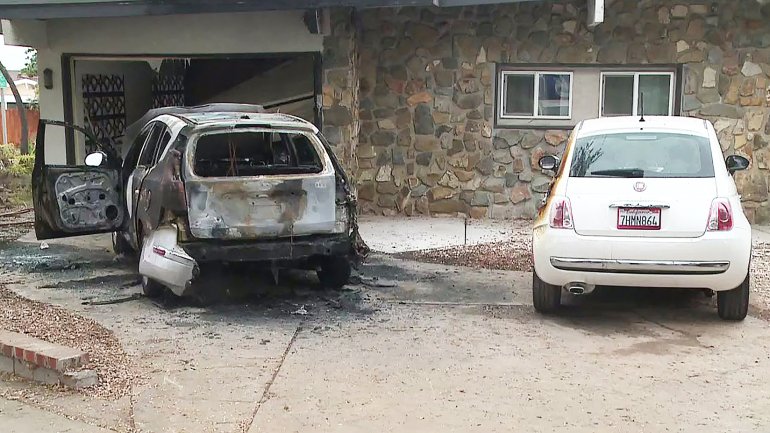 SAN DIEGO — A woman was arrested on suspicion of arson Tuesday in connection with a vehicle fire that spread to the outside of a house in the Allied Gardens area, officials said.
Dispatchers received reports around 3:40 a.m. of a vehicle fire in the driveway of a house in the 5600 block of Barclay Avenue, just off Waring Road, San Diego Fire-Rescue spokeswoman Monica Munoz said.
The fire spread to the outside of the house before firefighters knocked down the flames around 4 a.m., Munoz said. The inside of the house was not damaged.
No injuries were reported.
Metro Arson Strike Team investigators were investigating the cause of the fire.
San Diego police arrested 45-year-old Evette Amparano near the scene on suspicion of arson, public-affairs Officer Billy Hernandez said.