This is an archived article and the information in the article may be outdated. Please look at the time stamp on the story to see when it was last updated.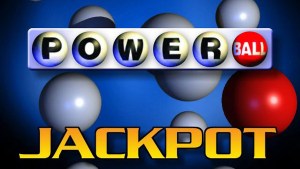 If you went to Arizona to buy a Powerball ticket, check your lottery tickets.
You could be filthy rich.
Tickets for the record-breaking estimated $579 million jackpot were purchased in Arizona and Missouri, lottery officials said early Thursday morning.
The winning numbers were 5-23-16-22-29 and the Powerball was 6.
The prize for the lottery — held in 42 states, the U.S. Virgin Islands and the District of Columbia — swelled to historic levels after the jackpot rolled over 16 times without a winner.
It was unclear early Thursday morning where in the two states the winning tickets were sold.
Meanwhile, the Los Angeles Times reports at a Thursday meeting, the California State Lottery Commission is expected to adopt regulations to join 42 other states that participate in the Powerball lottery.
That move would allow state retailers to begin selling the $2 tickets in 2013.