This is an archived article and the information in the article may be outdated. Please look at the time stamp on the story to see when it was last updated.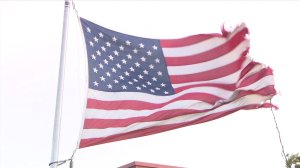 SAN DIEGO — A low pressure system and strong onshore flow will produce gusty high winds through the mountains and deserts of San Diego County Wednesday, according to the National Weather Service.
The agency issued a wind advisory for the mountains and deserts from 4 p.m. Wednesday to 2 a.m. Thursday, saying sustained winds of 20 to 30 miles per hour, gusting up to 45 mph, were likely. Isolated gusts up to 50 mph were also possible, according to the NWS.
"Winds this strong can make driving difficult, especially for high profile vehicles — use extra caution," urged an NWS advisory.