This is an archived article and the information in the article may be outdated. Please look at the time stamp on the story to see when it was last updated.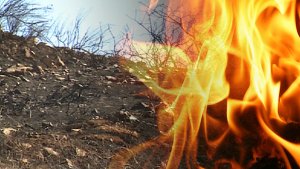 SAN DIEGO — Extremely dry conditions and brisk winds will combine this weekend to create high potential for wildfire in the San Diego area, forecasters advised.
Inland humidity levels below 10 percent and gusts up to 35 mph are expected in the region Saturday morning and afternoon, according to the National Weather Service, which issued a fire-weather watch for period.
The risks will be most pronounced on brushy west-facing slopes, meteorologists said.
The winds will diminish Sunday, though the atmosphere will remain arid, the NWS reported.