This is an archived article and the information in the article may be outdated. Please look at the time stamp on the story to see when it was last updated.
SAN DIEGO – City officials are facing a vote that could allow former council members to receive a pension and a salary at the same time.
Mayor Bob Filner wants to ease the regulations allowing former city council members to work full time for the city, while also enjoying the fruits of retirement.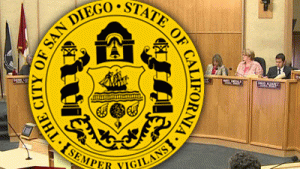 Filner tried to hire former city councilwoman Donna Frye, but ran into a snag when he realized city codes prevent retired pension recipients to work more than 90 days.
The mayor wants to give city council members a pass on the "double dipping" issue, which is a dreaded idea that taxpayers have worried about for the last few years.
Newly elected city councilman Scott Sherman said the idea of treating politicians differently from other employees is "out of touch with voters."
"Filner's plan would allow politicians (and only politicians) the ability to retire, start collecting a pension and then go back to the city through a 're-employment program' to begin drawing a full salary," he explained.
Sherman said no one should get into city government to get rich off of taxpayer dollars.