This is an archived article and the information in the article may be outdated. Please look at the time stamp on the story to see when it was last updated.
SAN DIEGO — A South African man and his daughter were sentenced in San Diego Thursday to jail stints for their admitted roles in a long-running workers' compensation fraud scheme that cost insurers more than $1.5 million.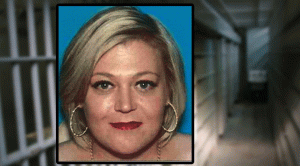 Superior Court Judge Duane Moring ordered Anton Buitendag, 65, to serve 180 days in local custody and handed down a year-long term to 35-year-old Yolandi Kohrumel.
Buitendag and Kohrumel pleaded guilty to insurance fraud, grand theft and perjury in connection with a scam that lasted nine years, according to the San Diego County District Attorney's Office.
In 2002, Kohrumel was working as a manager at a Staples office-supply store when a heavy box fell on her foot, breaking a toe.
She underwent surgery for the injury in November 2002. When she claimed she could not use the crutches she was given to get around while recovering, Kohrumel was given a manual wheelchair, which, she claimed, wound up giving her carpal tunnel syndrome, according to prosecutors. She was then given an electric one.
Despite those measures, Kohrumel continued to represent herself as suffering from hypersensitivity of the feet, complex-regional-pain syndrome, depression and anxiety, purported conditions for which doctors prescribed about 25 medications.
She never returned to her job and was paid temporary disability amounting to two-thirds of her salary, tax free.
Starting in 2004, she also represented herself as needing around-the- clock care, which was provided by her husband until his death two years ago. At that point, her father took over.
All of Kohrumel's doctors believed she was totally disabled, entitling her to potential lifetime disability benefits. Given her age, the payments could have totaled several million dollars.
Recently, Kohrumel and her father began demanding that he be reimbursed for the constant care that they claimed he provided. Buitendag was seeking $324,000 in compensation for his claimed work from September 2011 through June of this year.
Buitendag claimed his services were worth more than $21 an hour, which came to about $500 per day, or roughly $182,000 a year.
The insurance company, ESIS/AIG, disputed the amount of care Kohrumel needed and asserted that it could not legally pay Buitendag because he was a foreigner without a U.S. work visa. Kohrumel's attorney sought to litigate the issue before the Workers Compensation Appeals Board.
In addition to the benefits the defendant received, she said needed a larger place to live, as her two-bedroom apartment was not large enough for her wheelchair to navigate. The insurance company hired movers to help her relocate and informed the workers that they would have to do everything, as Kohrumel was wheelchair-bound.
While helping Kohrumel, the movers noticed that she would get out of her wheelchair for extended periods, then lift and move heavy boxes in her garage. They reported what they saw to the insurance company and later videotaped her standing for about two hours while hefting, moving and sorting through boxes in her garage.
Last month, investigators served a search warrant on Korhumel's garage and recovered more than 20 boxes of unused prescription medication.
The next day, she and her father entered their guilty pleas.
Kohrumel admitted to eight felony counts, including insurance fraud, preparing a false document, perjury and grand theft. Buitendag pleaded guilty to three felony counts, including attempted grand theft.
As part of the sentences, the judge ordered the defendants to repay $1,558,653 to the insurance company.