This is an archived article and the information in the article may be outdated. Please look at the time stamp on the story to see when it was last updated.
SAN DIEGO – A wildly popular app that sends a message and claims it disappears within seconds has some worried.
The Snapchat app came out a little more than a year ago and has exploded in popularity.  The company boasts 150 million images are uploaded a day, which is more than three times what the Instagram app sees.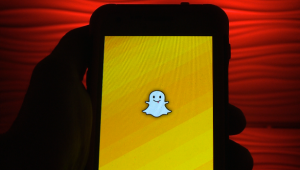 "I think it's one of the hottest apps out there right now," said Sean Quinton, a junior at San Diego State University.
Once users download the free app, they can snap pictures and add colors or writing to it.  The user sets the length of time the receiver can see the picture, up to ten seconds, and once the receiver looks at it for the designated time, the picture disappears.
"It goes away," said Quinton.  "That's what's cool about it."
Yet, the message, including texting and videos, doesn't always disappear the way users think they do. Snapchat's own privacy polity doesn't guarantee the pictures go away.
Receivers can easily take a screen shot of the picture or video.  The sender gets notified, but by then it's too late.  Receivers can also take a picture of the picture with another camera.
Some say the app offers a false sense of security and can even encourage sexting about young people.
Experts say bottom line if your young person is using it – talk to them, according to Rebecca Nee, an Assistant Professor of Journalism and Social Media.
"I don't think that pre-teens or teenagers should be using this app," said Nee.  "They don't have a lot of self-regulation ability at that age and so this gives them the illusion of privacy."
Parents need to monitor what their kids are doing on every online and communication forum, Nee said.
"The parent should always make it clear that they have a right to oversee those conversations," said Professor Nee. "Kids at any age are creating their own digital footprint and it`s very hard to erase that footprint once it gets created."
"I think it's a little bit scary," said Sunny Gault of San Diego Moms Blog.  "Nothing is ever just gone you can always trace stuff back."
Gault also worries about the message it gives to kids.
"It's a lack of accountability," Gault said. "You're basically saying you can send something and it won't come back to you, and no one will ever know that you sent it."
Fox 5 contacted Snapchat for this story but did not hear back.