This is an archived article and the information in the article may be outdated. Please look at the time stamp on the story to see when it was last updated.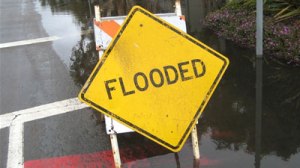 SAN DIEGO – A key route from the Midway area into Mission Bay Park was closed by a broken water main Saturday.

City crews were working to repair a deteriorated 16-inch cast iron water main that broke today under Sports Arena Boulevard beneath the Interstate 8 overpass.
Northbound Sports Arena Boulevard was blocked at Interstate 8, and the right turn to the eastbound freeway was closed as well.

Traffic heading to the beach communities was able to use the Interstate 8 off-ramp to the bridge over the San Diego River to reach West Mission Bay Drive and Ingraham Street.
Southbound Sports Arena Boulevard and its ramp to eastbound Interstate 8 were not affected.

The break was reported about 5:15 a.m. under the Interstate 8 overpass, said Arian Collins, spokesman for the San Diego Water Department.
No area businesses or residences were flooded, however debris came up from under the street.
No one lost service because of the break.