This is an archived article and the information in the article may be outdated. Please look at the time stamp on the story to see when it was last updated.
SAN DIEGO – In the education race for the newest technology, the Waldorf School has taken a different approach.
They have banned all screens in the classroom and tech executives all over the Silicon Valley have signed up their children to learn in a Woldorf environment, free of iPads and computers.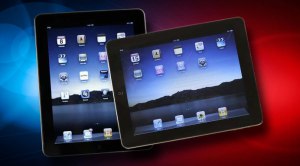 Some Qualcomm executives in San Diego have also sent their youngsters to study at the tech-free private school.
While the San Diego Unified School District has spent $15 million on 26,000 iPads, Woldorf educators just shake their heads.
"We are training the students to control technology instead of technology controlling them,"said Waldorf administrator Johannes Lasthuas. "Why would we let the computers think for our students."
Computer technology is introduced in the Waldorf School around ninth grade, but even then most of the work is done by hand.
Waldorf boasts a 92 percent college graduation rate and does not give letter grades. The cost for a student is $12,000 a year.