This is an archived article and the information in the article may be outdated. Please look at the time stamp on the story to see when it was last updated.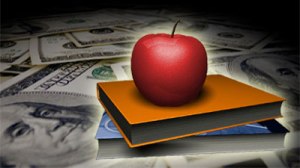 SAN DIEGO — The San Diego Unified School District can begin making plans for a $2.8 billion bond issue, thanks to voters' approval of Proposition Z.
District officials said the money generated by the "San Diego Neighborhood Schools Classroom Safety and Repair Measure of 2012" bond will fund projects including asbestos and mold removal; wiring, plumbing and roof repairs; and ongoing maintenance. It would also go toward improvements in disabled access and upgraded fire alarms and security systems.
"This is San Diego money going to San Diego schools that Sacramento cannot touch," said John Lee Evans, president of the Board of Education, in an interview with KUSI television. "This is an indication that the people of San Diego really believe in our public schools."
The bond issue will add a maximum of $60 in taxes per $100,000 of assessed value of properties within the district's boundaries, according to the district. The district will establish an oversight committee and conventional financing will be used, not capital appreciation bonds.
Voters approved a $2.1 billion bond issue in 2008.
Opponents argued the district had yet to spend the majority of the money authorized under that bond, and should finish those projects before increasing taxes again. The proposed bond issue also lacks safeguards against balloon payments or high-interest financing, opponents contend, adding that long-term financing should not be used on technology that would only be used for a few years.