This is an archived article and the information in the article may be outdated. Please look at the time stamp on the story to see when it was last updated.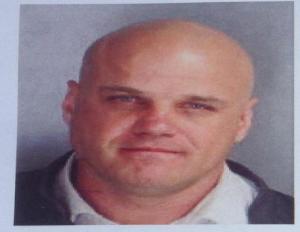 Valley Center, CA. –  A known drug user with a history of violent acts was being searched for in a rural area near Valley Center, but volunteer search and rescue crews were pulled from the area because of the missing man's record.
Law enforcement officers continued their search near Lake Wohlford in southern Valley Center for  Michael Raymond Reeder, 43, who apparently abandoned his vehicle Thursday in a secluded area on Oakvale Road.
California Highway Patrol officers and Lake Wohlford park rangers found Reeder's empty vehicle Friday morning. His mother, who lives in Northern California, later reported him missing, according to the San Diego County Sheriff's Department.
Sheriff's Public Affairs Director Jan Caldwell said that Reeder was a known drug user and has
been combative with law enforcement officers, which led authorities to pull volunteer searchers from the effort for safety reasons. Law enforcement officers from multiple agencies, including a sheriff's dive team, were continuing to comb the area, according to Caldwell.
Reeder's acquaintances have indicated that he was known to spend time in the Lake Wohlford area, sheriff's officials said, adding that foul play was
not suspected.
Caldwell said that in the past Reeder had retreated to a rural area for several days at a time and was known to associate with transients.
About 20 rescue personnel began searching for Reeder Friday, but suspended their efforts at sunset. 80 people were initially summoned including rangers, border patrol agents and the American Red Cross, but the volunteer personnel, which included search-and-rescue teams, were later dismissed.
Law enforcement personnel intend on searching until dusk, sheriff's officials said.
Reeder was described as white, 6 feet tall and 230 pounds.
Sheriff's officials asked anyone who has seen Reeder or has with information on his whereabouts to call (858) 565-5200.