This is an archived article and the information in the article may be outdated. Please look at the time stamp on the story to see when it was last updated.
SAN DIEGO – Military veterans were the latest group to fall victim to the government shutdown.
Around 7,000 workers were furloughed Tuesday morning at the Department of Veterans Affairs, which means many vets won't be getting their earned benefits.
Veterans were turned away from the VA benefits headquarters in San Diego Tuesday after roughly 200 of its 500 employees were sent home.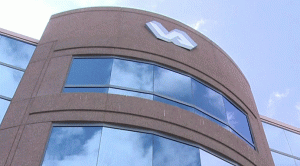 Big strides had been made to reduce the VA's estimated year and a half backlog on veteran's benefits claims, but those efforts were halted.
"You can imagine what's going to happen," said Guy Anastasia, with Disabled American Veterans, a service organization that helps veterans process benefit claims.
"Yesterday, we had hearings scheduled before federal judges where we argue their cases. The hearings were cancelled. These are veterans that have waited three to five years for this right," said Anastasia, who's a Vietnam veteran.
He added veterans currently getting their benefit paychecks could also be affected by the shutdown, as soon as November 1st.
"Those who have benefits who are getting their disability checks may not be deposited into their accounts," he stressed.
VA medical facilities remained open, but officials are watching things closely. If the gridlock extends into the government debt ceiling negotiations, chances are the VA healthcare system may be affected.