This is an archived article and the information in the article may be outdated. Please look at the time stamp on the story to see when it was last updated.
RANCHO SANTA FE, Calif. — Couples getting married in civil ceremonies on Valentine's Day will be able to exchange their vows with some adorable members of their wedding party.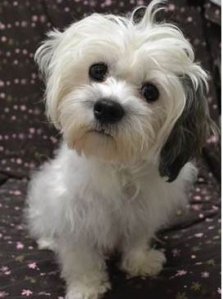 Four orphaned Havanese puppies from the Helen Woodward Animal Center will serve as ring bearers and flower girls for couples getting married at the San Diego County Clerk's Office from 8 a.m. to 10 a.m.
Marigold, Massini, Martha and Mykonos, nicknamed the 'Valentine Puppies,' will be dressed in wedding attire as lucky San Diego couples exchange vows.
County Assessor Ernest Dronenburg, who teamed with the organization for the event said "We are happy to share the love at the County making everyone's wedding ceremony more memorable while helping these adorable Valentine's Day puppies find a forever home."
The animal center assisted in the rescue of the foursome's mother 'Mamma Mia' in late December.
Mia, Marigold, Massini, Martha and Mykonos will begin their search for forever homes on February 14.
Those interested in adopting can download an application at animalcenter.org, and come meet the puppies between 12:00 p.m. and 5:15 p.m at Helen Woodward Animal Center's Adoption Village.