This is an archived article and the information in the article may be outdated. Please look at the time stamp on the story to see when it was last updated.
SAN DIEGO – The Pasadena-based Fletcher Jones Foundation awarded the University of San Diego $1 million to endow a chair in applied mathematics, the school announced Wednesday.
The funds will allow USD to hire a top professor to improve its program in the field, which connects math with practical problems in science, engineering and business, school officials said.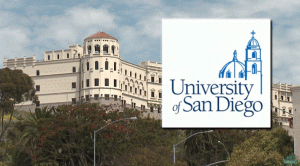 "We are very excited and grateful that the Fletcher Jones Foundation shares our vision for a program designed to address real-world problems arising in the physical, life and social sciences, as well as computing and engineering," said Mary Boyd, dean of USD's College of Arts and Sciences. "We know this type of program is essential for innovation, discovery and advancement in all areas impacting society."
The university hopes the focus on applied mathematics will help broaden relationships with companies offering internships, job opportunities and increased research funding.
"We see an increasing demand by students for majors in applied mathematics as they prepare for careers in diverse fields like computing, physics, biology, finance, actuarial science, engineering and earth sciences," said Perla Myers, professor and chair of USD's Department of Mathematics and Computer Science.
"Companies such as Amazon, YouTube, Qualcomm, Kyocera and Northrop Grumman, just to name a few, have all hired our students in recent years and are looking to attract even more students with a strong mathematical background and experience applying their skills to other areas," Myers said.
The foundation, named after the late founder of Computer Sciences Corp., has donated $4.5 million to various causes at USD over the last two decades, according to the university.