This is an archived article and the information in the article may be outdated. Please look at the time stamp on the story to see when it was last updated.
JERUSALEM — The US officially relocated its Embassy to Jerusalem on Monday, formally upending decades of American foreign policy in a move that was met with clashes and protests along the Israeli-Gaza border.
At least 43 Palestinians were killed in Gaza as deadly protests took place ahead of and during the ceremony in Jerusalem — making it the deadliest day there since the 2014 Gaza war.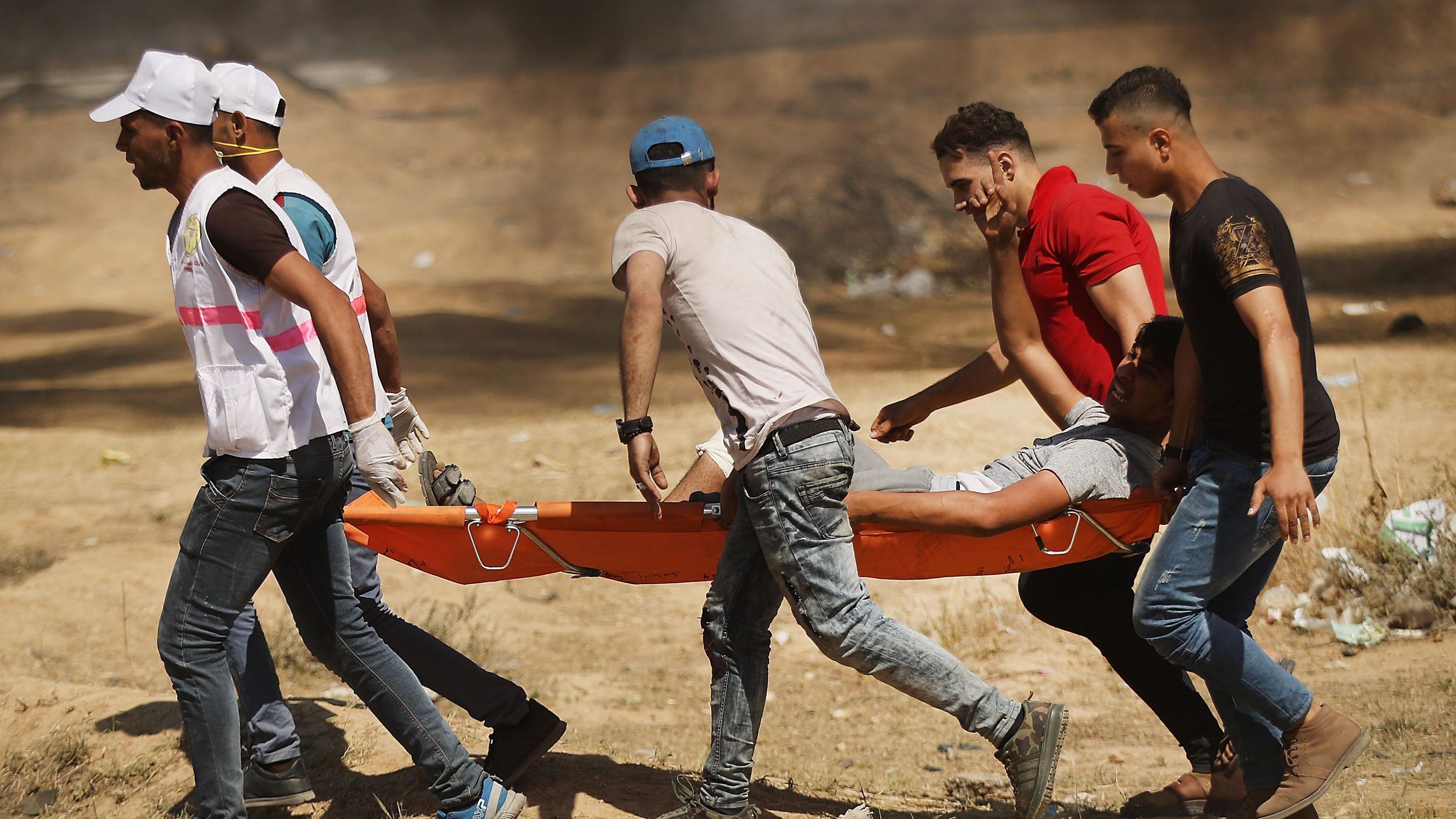 President Donald Trump did not attend the ceremony in Jerusalem's Arnona neighborhood, but in a video message broadcast at the event he congratulated Israel, saying the opening had been "a long time coming."
"Today, Jerusalem is the seam of Israel's government. It is the home of the Israeli legislature and the Israeli supreme court and Israel's prime minister and president. Israel is a sovereign nation with the right like every other sovereign nation to determine its own capital, yet for many years, we failed to acknowledge the obvious, the plain reality that Israel's capital is Jerusalem," Trump said in the pre-recorded remarks.
"As I said in December, our greatest hope is for peace," he added.
Politicians and dignitaries including Ivanka Trump and her husband Jared Kushner watched as US Treasury Secretary Steve Mnuchin unveiled the US seal, turning what was formally the consulate building into the Embassy.
Israeli Prime Minister Benjamin Netanyahu thanked Trump for his support on Twitter hours ahead of the opening ceremony.
"What an amazing day! Thank you, @POTUS Trump," Netanyahu said while rewetting a Twitter post from Trump.
The opening of the Embassy happened a day after Israel celebrated Jerusalem Day, marking what Israelis consider the reunification of the city.
Monday is the 70th anniversary of the founding of the State of Israel (though not according to the Jewish calendar by which it is normally marked in Israel — that was last month).
On Tuesday, Palestinians will mark what they call the "Nakba" or Catastrophe, in memory of the more than 700,000 Palestinians who were either driven from, or fled, their homes during the Arab-Israeli war that accompanied the creation of the State of Israel in 1948.
Trump's decision to declare Jerusalem the capital of Israel and relocate the Embassy from Tel Aviv is contentious for Palestinians, who hope to claim part of the city as their future capital.
The city is also home to deeply holy sites for Jews and Christians. The issue has been so thorny that international negotiators had left the question of Jerusalem to the final stages of any peace deal.