This is an archived article and the information in the article may be outdated. Please look at the time stamp on the story to see when it was last updated.
SAN DIEGO – Hundreds of protesters, including local politicians, marched through downtown San Diego Monday to call for more rights for workers as part of a Labor Day demonstration.
Marchers said now that they've won a $15 per hour California minimum wage, which will be in place statewide by 2022, they were speaking out against unfair treatment of workers and calling for unionization for all.
"There's still a lot of issues that are happening at workplaces," said protester Paola Martinez-Montes. Hours are still being cut, they're still being treated unfairly, we still hear of people not being allowed to use the restroom.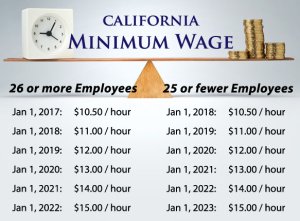 Martinez-Montes said she believes that unionization will fix these issues in workplaces that are currently non-union, including most minimum-wage jobs.
"We have people who have UTIs because (their employers) won't let them use the bathroom," she said.
Protesters, escorted by police, marched through city streets starting at San Diego City College and stopping at fast food locations along the way to bring attention to what they see as problems occurring for workers there.
They also stopped at the San Diego County Central Courthouse before ending with a rally at the County Administration Center.
Several politicians, candidates and their staffs joined in the protest, including Assemblywoman Lorena Gonzalez and congressional candidate Col. Doug Applegate's campaign manager, Cody Petterson.
"The colonel considers himself a labor Democrat, so we have close relationships with SEIU 221 and with building trades and labor council," Petterson said. If you see a picket, join it. You can ask later what it's about. So that's why I'm out here.
The Labor Day march comes after San Diego County government's largest labor union announced last week it would be striking Sept. 12 and 13.
Members of the county union, Service Employees International Union Local 221, were present at the march, along with members of various other unions.
Cheri Metier of Interfaith Worker Justice of San Diego County said one reason for her to be at the protest was to help fight for county workers.
Metier said county administration "won't even come to the table" to negotiate a new contract with county workers.
Both administration and the union have previously accused each other of not bargaining in good faith.
Metier also said her faith gives her the strong belief that all workers deserve a voice in what their working conditions and wages are, something she thinks is difficult to accomplish for those workers who are not unionized.
"Only together can we get anything," she said. This is the meaning of Labor Day -- it's for workers. It was workers who built America and it's workers who continue to sustain America, and they should not have to decide between taking their child to the doctor or putting food on the table.
"So only with good union jobs can San Diego really be America's finest city."