This is an archived article and the information in the article may be outdated. Please look at the time stamp on the story to see when it was last updated.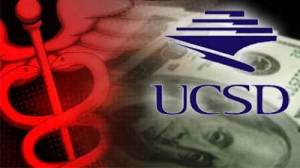 SAN DIEGO — A billionaire philanthropist has donated $100 million to create a center to develop stem cell therapies at the University of California San Diego, university officials announced Monday.
Denny Sanford, a businessman from Sioux Falls, S.D., promised the money to establish the Sanford Stem Cell Clinical Center at UCSD. The center will concentrate on developing drugs and stem cell therapies from the latest research being done at UCSD and other institutions.
"This gift and the creation of the Sanford Stem Cell Clinical Center will further UC San Diego's leadership in stem cell science and therapeutics, and advance our region's reputation as an international, collaborative hub for stem cell research," said UCSD Chancellor Pradeep Khosla, in a news release. "This Center will support the goals and vision of our strategic planning process by translating discoveries into therapies that will improve and save lives."
Sanford's gift is the second largest donation to UCSD in its 53-year history. The largest was the $110 million gift from Joan and Irwin Jacobs that established the Jacobs School of Engineering at the university.
Sanford, 77, has donated more than $1 billion dollars in his lifetime, mostly to health-  and children-related institutions.