This is an archived article and the information in the article may be outdated. Please look at the time stamp on the story to see when it was last updated.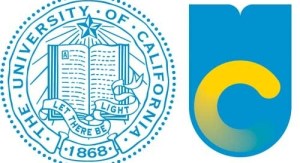 After a firestorm of criticism, the University of California will suspend the use of its new, modernistic logo, officials said Friday.
The move, first reported by the Los Angeles Times, comes after an online revolt complete with mocking memes, Twitter insults and a petition to restore the old logo.
"While I believe the design element in question would win wide acceptance over time, it also is important that we listen to and respect what has been a significant negative response by students, alumni and other members of our community," Daniel M. Dooley, UC's senior vice president for external relations, said in a statement Friday morning.
Opponents had complained loudly that the graphic –a large U containing a fading C at the bottom — was demeaning to the university. They lobbied for UC to fully restore the use of its traditional seal, with its "Let There Be Light" motto, a drawing of an open book and the 1868 date of UC's founding.
Dooley defended the new logo and said critics had latched on to "an unfortunate and false narrative, which framed the matter as an either-or choice between a venerated UC seal and a newly designed monogram."
He said the new graphic would not have replaced the official seal on diplomas and other official documents and was designed to be a bright new look to distinguish systemwide messages from campus ones.
Still, Dooley said the graphic's use will be stopped, although he noted that it might take time to complete its removal from all documents and online page.
"In due course, we will reevaluate this element of the visual identity system. My hope going forward is that the passion exhibited for the traditional seal can be redirected toward a broader advocacy for the University of California. For it is only with robust support from the citizens of this state that the university will be able to serve future generations of Californians as well as it has those of the past," Dooley said.