This is an archived article and the information in the article may be outdated. Please look at the time stamp on the story to see when it was last updated.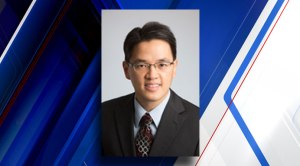 LA JOLLA — A U.C. San Diego scientist was one of 35 researchers to win Early Career Research Program awards Thursday from the U.S. Department of Energy.
Shyue Ping Ong was one of a dozen scientists affiliated with the University of California system to be selected, out of a total of 750 entries nationwide.
Ong's study, entitled "Elucidating the Determinants of Alkali Ionic Conductivity in Oxide and Sulfide Frameworks," was chosen by the Office of Basic Energy Sciences.
According to a UC statement, the awards are among the most prestigious in the country for young scientists. The program's goal is to support researchers in their early years, when many do their most formative work.
"By supporting our most creative and productive researchers early in their careers, this program is helping to build and sustain America's scientific workforce," said Patricia Dehmer, acting director of the Energy Department's Office of Science.
Ong is an assistant professor in the UCSD Department of NanoEngineering.
He earned a doctorate in Materials Science and Engineering at the Massachusetts Institute of Technology and a master's degree in Electrical and Information Science Engineering at Cambridge University in England.
University-based researchers will receive at least $150,000 per year to cover summer salary and research expenses.
The program is open to untenured, tenure-track assistant or associate professors at a U.S. academic institution or full-time national laboratory employees who received a doctorate degree within the past 10 years.