This is an archived article and the information in the article may be outdated. Please look at the time stamp on the story to see when it was last updated.
SAN DIEGO – Uber's offering free rides this weekend to encourage people to make safe choices when celebrating Cinco de Mayo in San Diego, the share ride service announced Wednesday.
Mothers Against Drunk Driving wants you to enjoy Cinco de Mayo celebrations, but more importantly that you get home safe.
MADD is teaming up with Uber San Diego to offer free rides on uberPool trips all weekend. The free rides must be within the "splash zone," which includes Pacific Beach, Gaslamp Quarter, North Park and a couple more areas of San Diego.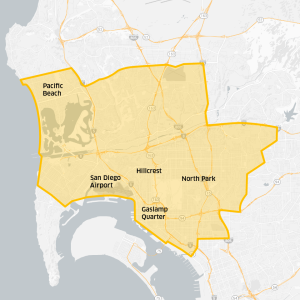 The free rides will be available all weekend starting Thursday, May 5 at 5 p.m. through Sunday, May 8 at 2 a.m.  Riders must enter promo code SAFECINCO.
Riders who start or end their trip outside the splash zone will get $5 off their ride.
Uber recently introduced their uberPool program in San Diego.  It enables people going to the same place at the same time to share the journey.
MADD's mission is to eliminate drunk driving and prevent underage drinking. The group has a help line 877-MADD-HELP.