This is an archived article and the information in the article may be outdated. Please look at the time stamp on the story to see when it was last updated.
SAN DIEGO – A woman killed this week in a solo car crash on an East County freeway connector was a U.S. Customs and Border Protection officer who shot her boyfriend to death last fall, claiming self-defense, authorities reported Wednesday.
Melissa Hayes-Spencer, 30, was identified as the driver who died when her car careened off state Route 125 near Spring Street around 2:30 p.m. Tuesday, according to San Diego County Medical Examiner's Office. The vehicle drove off the southbound lanes and smashed into a tree, according to the California Highway Patrol.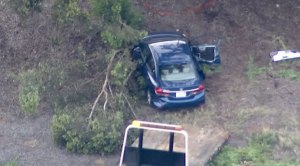 At the time of her death, the El Cajon resident was on administrative leave from her government job and remained under investigation over the shooting of 30-year-old Rayshaun Cole at the Chula Vista apartment they had shared for about a month, officials said.
In October, police responded to a 911 call from a residence on Santa Rita where a Hayes-Spencer told authorities she had shot her boyfriend as he was battering her, Chula Vista police said.  When officers arrived, they found Cole on the bedroom floor suffering from a gunshot wound to his chest, police said.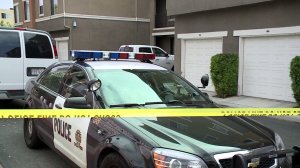 Cole died at the home about a half-hour later, Chula Vista police said.  A handgun was found in the bedroom.
Hayes-Spencer was treated at the scene for an injury to her hand before voluntarily heading to the CVPD for questioning and ultimately being arrested on suspicion of murder, according to the lieutenant.
She had been released from custody pending further review of the case.