This is an archived article and the information in the article may be outdated. Please look at the time stamp on the story to see when it was last updated.
To say Tyler King is a normal teenager is paying him the highest compliment.  In his short 17 years on this planet, he's gone through more than most adults would dare.  Thrust into a new life overnight by the callous murder of his big sister Chelsea, Tyler is now a warrior leading the cause to stop these crimes against children, or at least the deviant predators who commit them.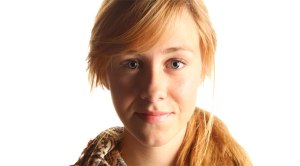 Through a new documentary he's penning and appearing in, Tyler wants to make more than a movie, he wants a movement.    In it's simplest form, it's a documentary about intolerance.  That we as a society should no longer tolerate giving these sexual predators chance after chance to rape and murder our children.  The monster who killed his own sister a rich case in point.  John Gardner had already served time in prison for an attack on a 14 year old girl.  He was released after an abbreviated sentence only to rape and murder Escondido teen Amber Dubois and then a year later Chelsea King in a Poway park.
Sadly, it's a scene that plays out time and time again across the country.  Predators released only to re-offend.
Tyler's documentary highlights some of the victim's families as they tell their heartbreaking stories and unite behind Chelsea's Law.  The essence of that law, that sexual predators get one strike and they're put away for good.  No second chances.
The documentary will work in tandem with an app created by Tyler's team so people can immediately download it and join the cause and have their voices heard.   It's through social media that Tyler really hopes to reach his peer group and mobilize them.   The film and app premiere in February.  If you'd like to learn more about the foundation, go to Chelsea's Light.
Be sure to watch our exclusive behind the scenes look at the making of the documentary and our moving interview with a boy once stricken by tragedy, now a young man touched by purpose.
Yes, Tyler King…is coming of age and into his own.  Wouldn't his big sister be proud.